Joe Biden's COVID-19 Team Can't Get The Data It Needs From The White House
"We do not have access to official government data, internal data sets," said David Kessler, one of the cochairs of Biden's COVID-19 advisory board.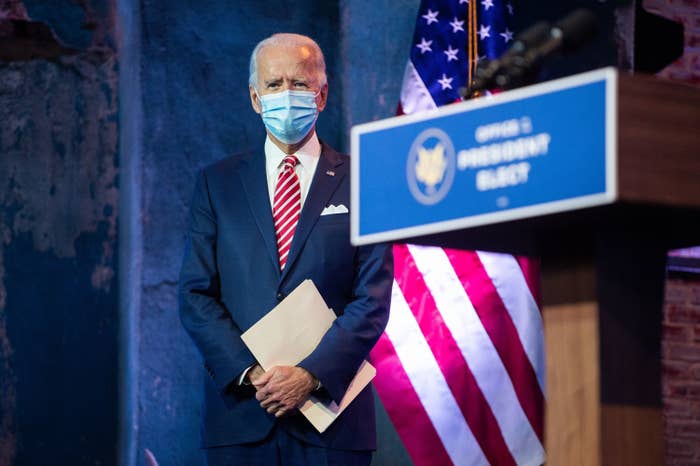 With 64 days until his inauguration, and the COVID Tracking Project launched by the Atlantic to collect public data related to the pandemic.
Though Biden won the presidential election, President Donald Trump has refused to acknowledge the result while making false and unsubstantiated claims about voter fraud. And the General Services Administration, run by a Trump appointee, has not yet allowed the White House and other federal agencies to begin the work necessary to ensure a smooth transition before Biden's Jan. 20 inauguration. The president-elect's team has balanced has expressed his frustration over the stalled transition. And George Helmy, chief of staff to New Jersey Gov. Phil Murphy, a Democrat, told BuzzFeed News by telephone Tuesday that Trump's refusal to work with Biden could be catastrophic to efforts to convince citizens of the safety of soon-to-arrive vaccines.
"Not doing that doesn't help us build and communicate the trust narrative on this," Helmy said.
"Regardless of party," he added, citizens need to know that the "government is behind this."
Biden has been communicating with governors in the meantime. Murphy has been in close contact with the president-elect's team, including Murthy. Helmy, though, warned of a potential breakdown in a "logistical and supply chain effort that no state has undertaken in recent history," given Trump's refusal to coordinate with Biden.
"Any hiccup, be it a day or a week," Helmy said, "could jeopardize the process and cost lives."